Solvang, a town rich in Danish heritage, was founded by 3 Danish educators in 1911. Strolling around this town teleports you to a historic European town. Details from the old European architecture to delicacies from Denmark, and all the feels of a Scandinavian town!
A visit to this cute town is a must at least for a day trip. The moment you drive into the town you are transported to Europe from America. And with so many unique things to do around the town, there is something for everyone to enjoy!
THINGS NOT TO MISS ON YOUR VISIT:
Wine tastings at the various tasting rooms across the town. A break for some good wine tastings during a warm summer day is always a great idea! Solvang has plenty of options for wine tastings and breweries around the town to enjoy.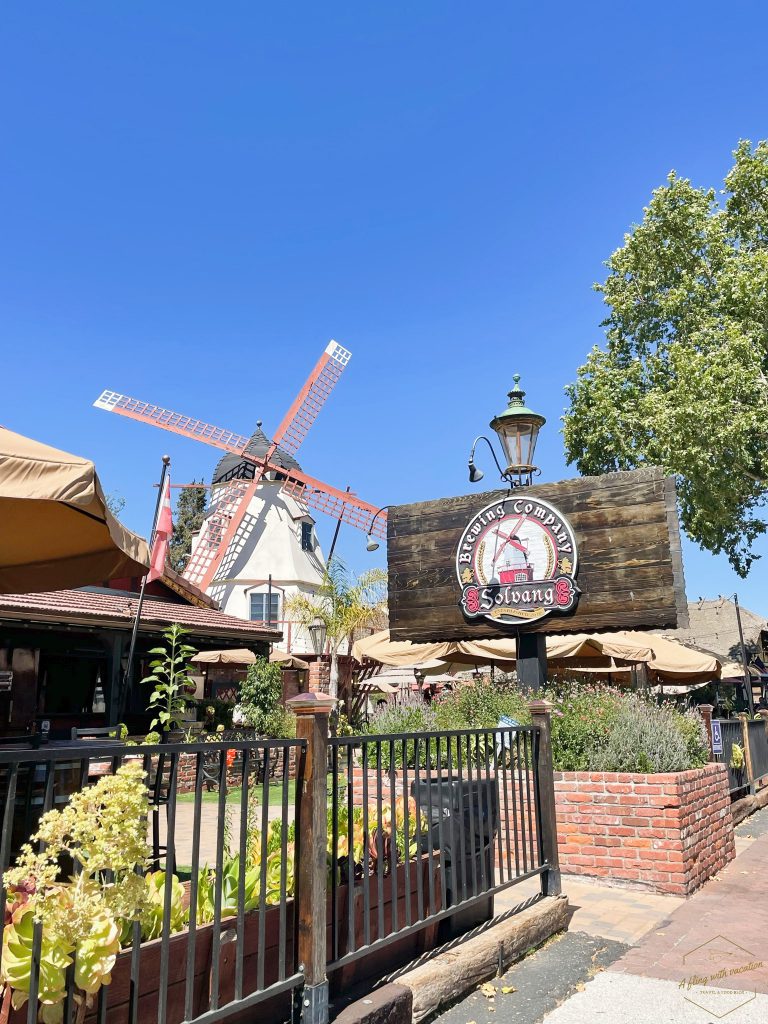 Windmills around the town: Everywhere you go around this town you can spot windmills. The windmills add so much to the whole old town vibe of Solvang.
Visit the Museums: there are a few museums for one to choose from to get into history. The Hans Christian Andersen Museum and Elverhøj Museum of History & Art are a few.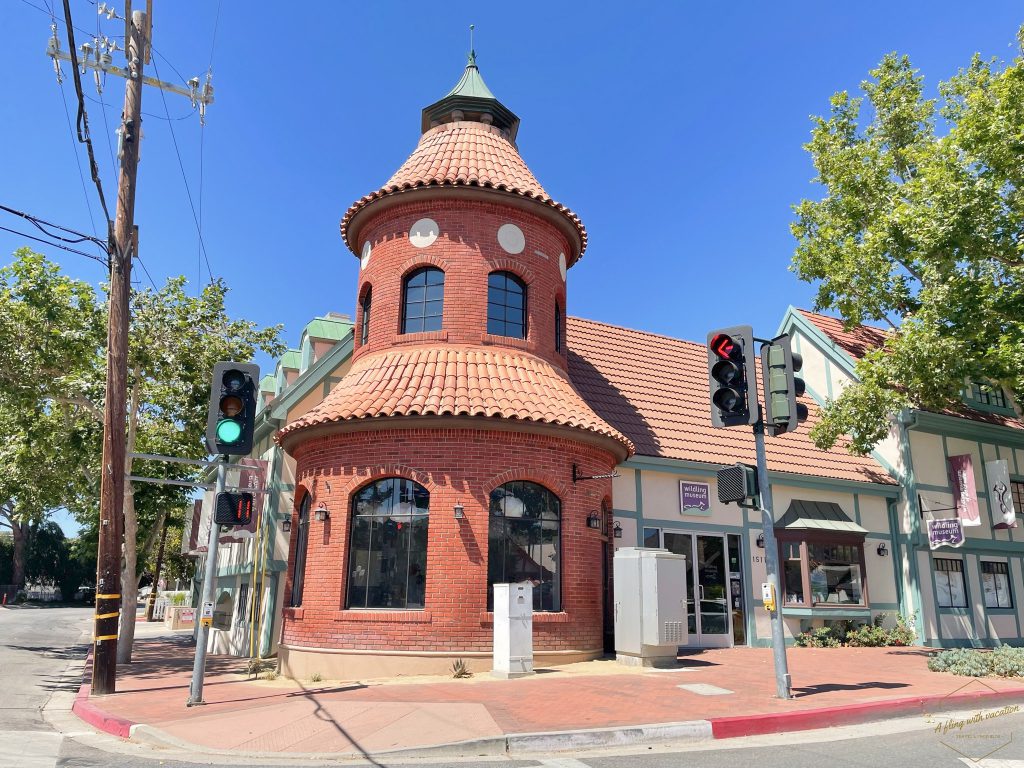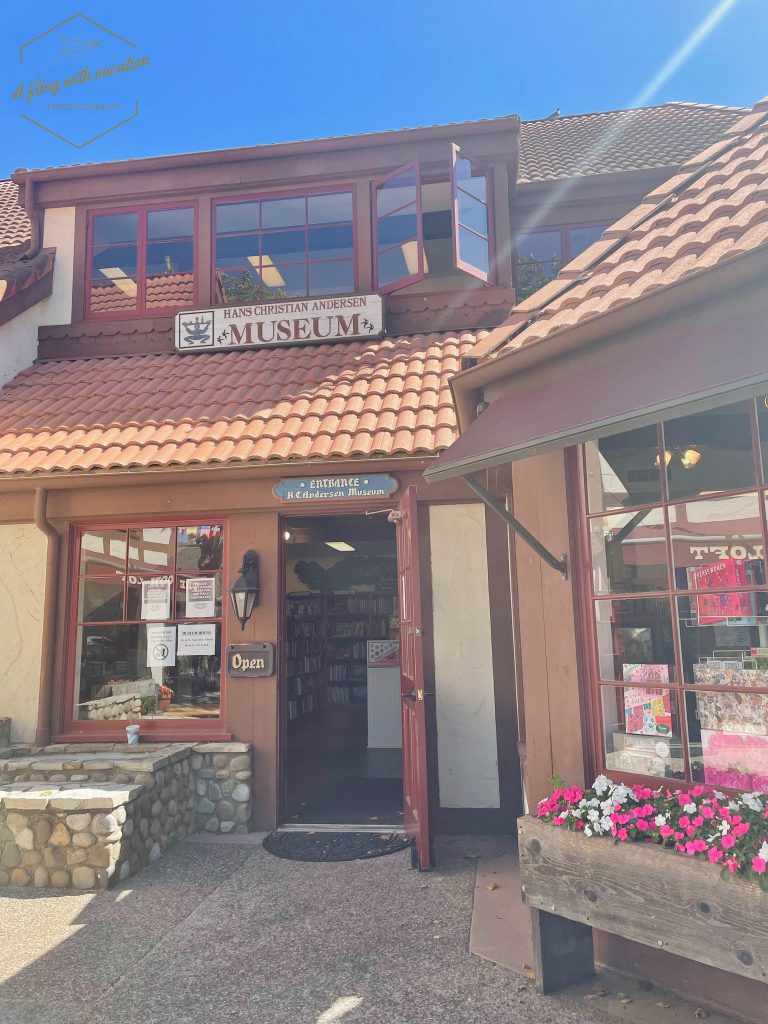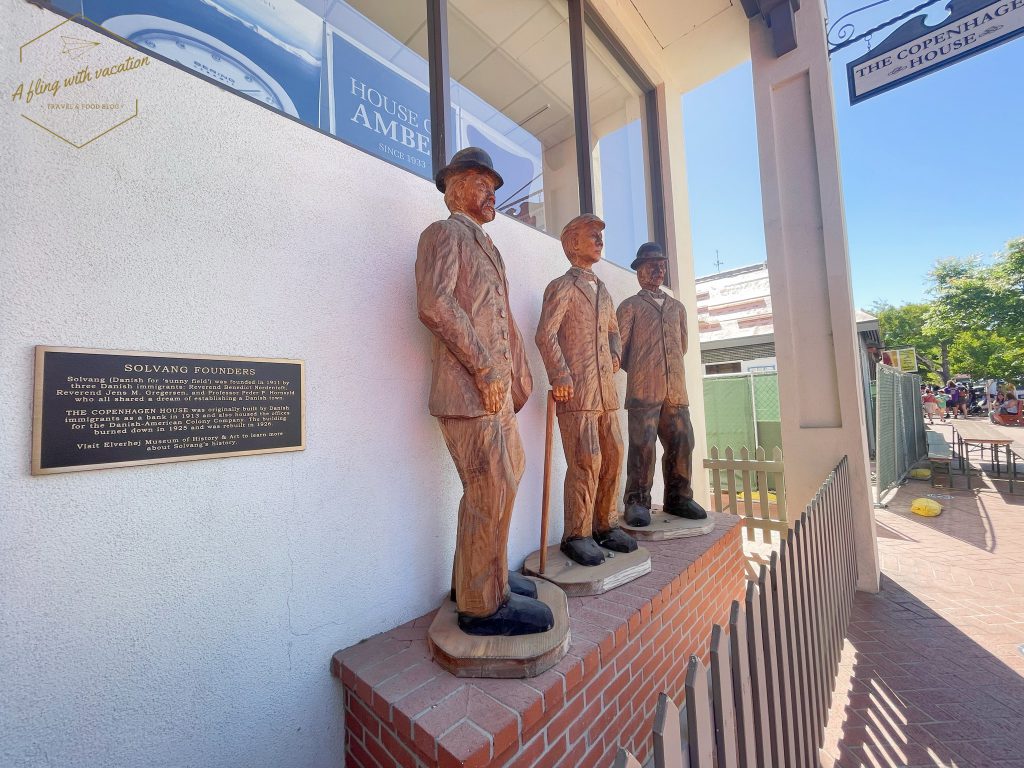 Olive Oil tasting and shopping: Solvang has various Olive Oil shops. You can go for a tasting and shop an incredible variety of Oils and infused oils. Try the Olive Press, Solvang, or Olive House among the many shops.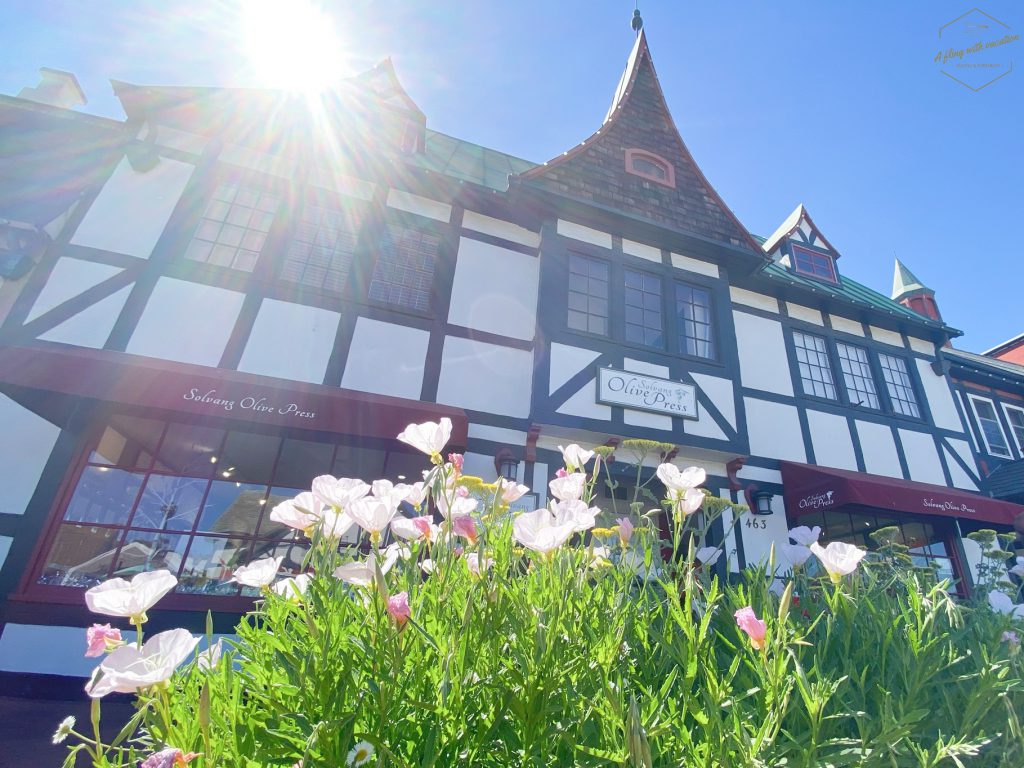 Bakeries at Solvang: You cannot miss the Danish pastries and the variety of offerings at the Bakeries in Solvang. Just on a walk around the town, you can spot so many bakeries. Olsen's Danish Village Bakery, Solvang Bakery, etc. Pancakes at Paula's Pancake House are a great option for breakfast or brunch.
Horse Carriage ride: Another unique thing to do in Solvang is the Horse-drawn carriage ride at Solvang Trolley. The trolley ride is another option to enjoy and explore the town in a relaxed way.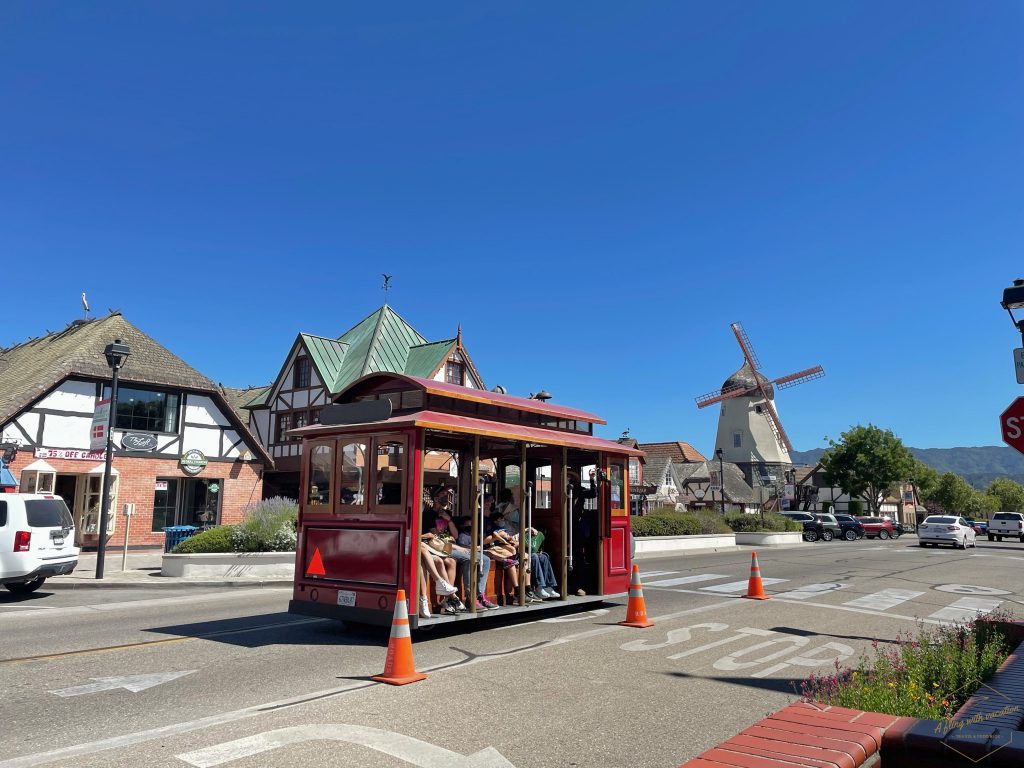 Jule Hus Christmas Store: This store is sure to get into the holiday spirit! No matter the time of the year. It is a must-go on your trip! Be sure to grab a Christmas ornament as a souvenir to remind you of the visit to Solvang. Another place to check out cute souvenirs is Esko Esko.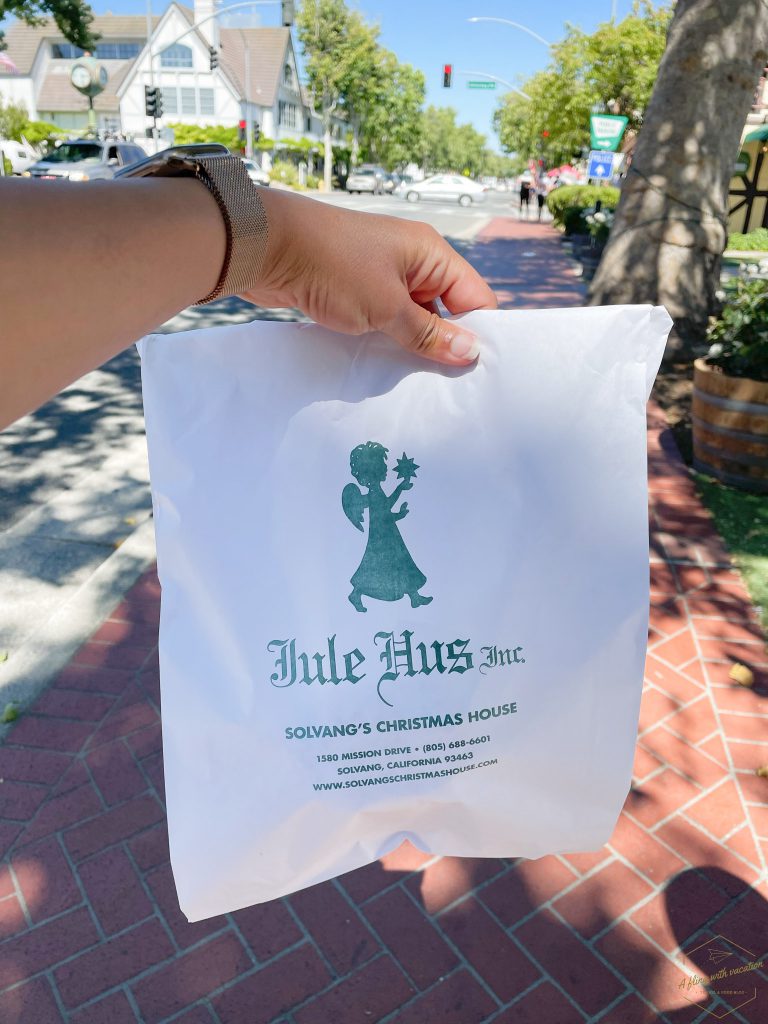 Roam and Explore the unique and interesting shops in the town: The town has many cute shops and stores. Some interesting ones: Spice E Tea Merchant store, Solvang Trolley Icecream Parlor, the Swedish Candy Factory, Esko Esko giftshop.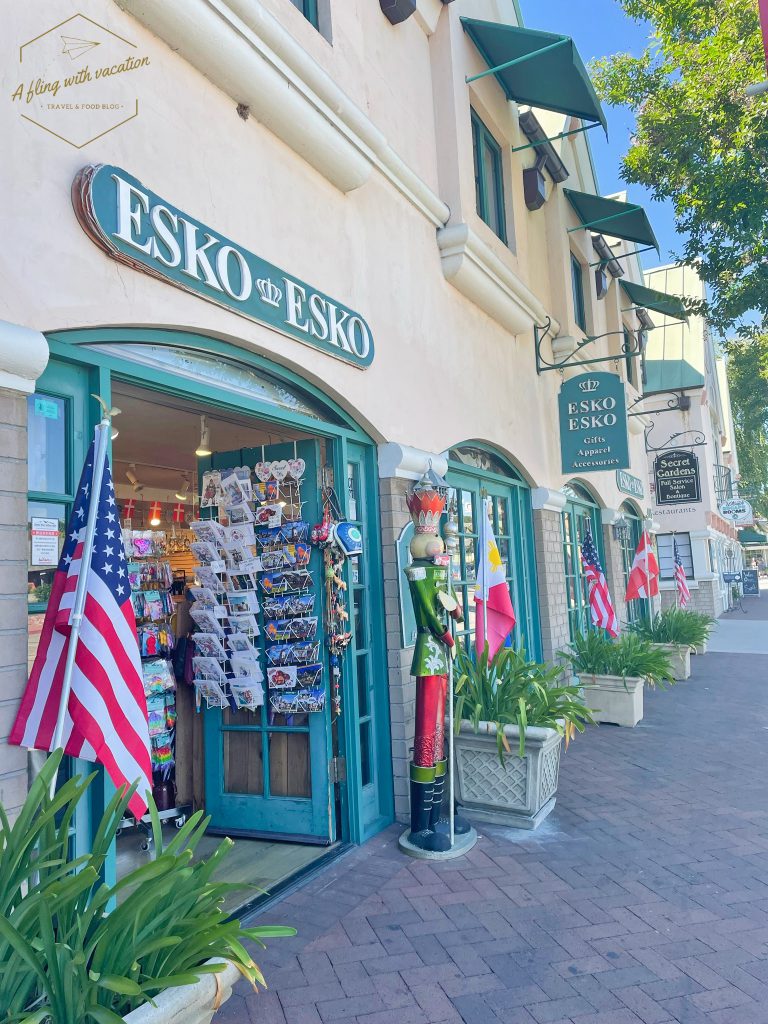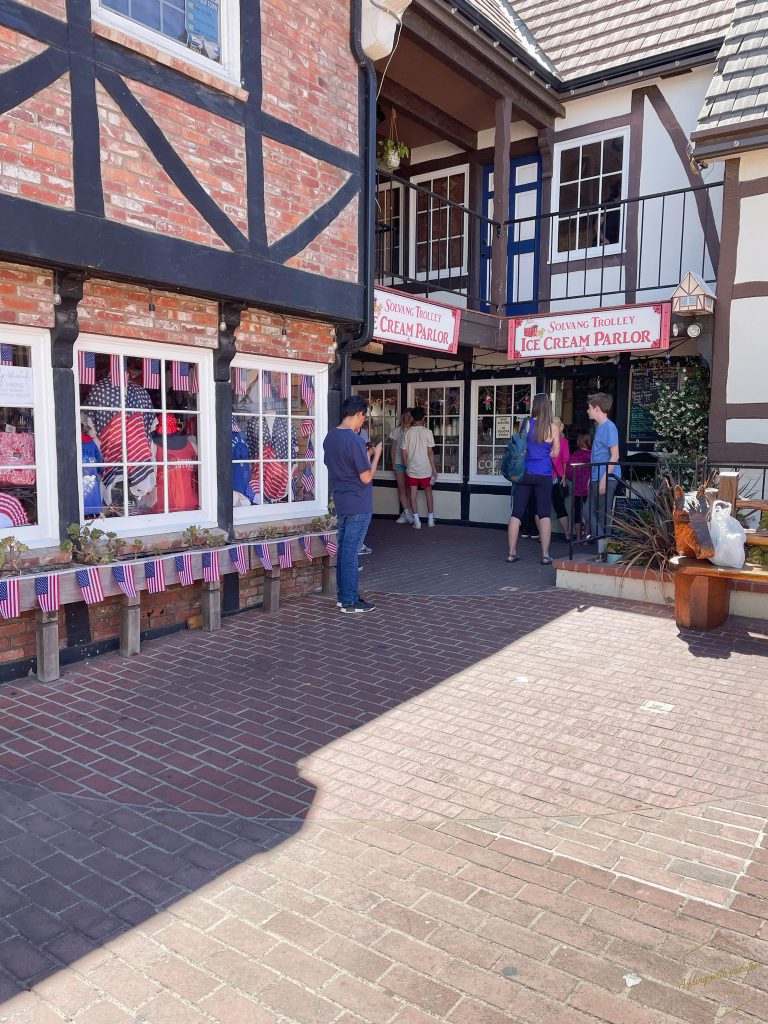 Little Mermaid statue: You can also find the famous Little Mermaid statue of Copenhagen here.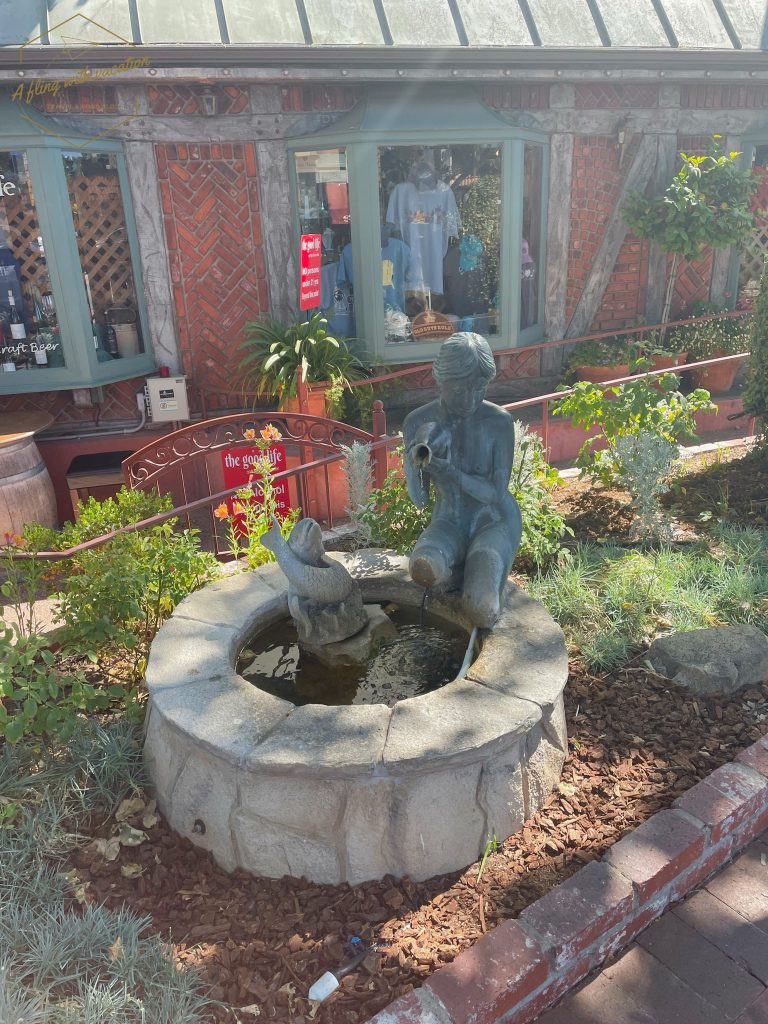 Around the town:
There is so much to do around the town. You could do a day trip to Solvang and stay at Santa Barbara. For a guide or thing to do in Santa Barbara check out the post: Santa Barbara – a Day trip!